There's a lot more to BDSM than just Fifty Shades of Grey, especially if you're looking for a compatible partner in the crazy world of dating. But what if you're a beginner who doesn't quite know the… ropes? Consider this a newbie's guide.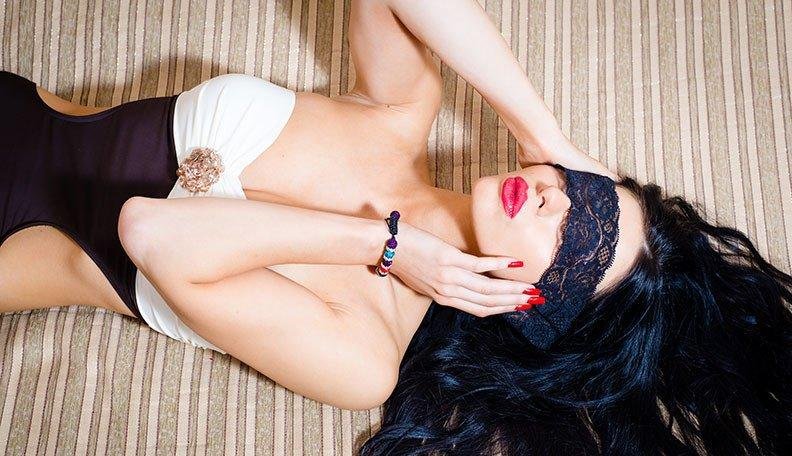 Understand the Lingo
First things first: there's no universal agreement on what 'BDSM' stands for. Depending on who you ask, the letters can stand for bondage, discipline, dominance, submission, sadism or masochism. Since all of these terms are prominent concepts in a typical fetish community, there's simply no telling which ones were the originals.
Bondage is the art of immobilization, though you may be surprised to learn that it doesn't have to involve whips and chains. Bondage play can come in everything from ribbons to ropes.
Discipline is the act of giving and receiving punishment, often in the context of dominance and submission. One partner takes control of the scene; the other concedes it.
Sadism and masochism are often misunderstood by the general public. Though they usually refer to an exchange of pain, they can also be applied to erotic contexts in the form of extreme pleasure or orgasm denial. Simply put, sadism and masochism are about finding satisfaction within extremes.
Know Your Kinks
Did anything intrigue you from the previous section? Well, they're only the tip of the iceberg. Before you go tumbling down the rabbit hole, however, it's important to know thyself. You don't want to misrepresent your interests in the world of fuck buddy dating.
Here are just a few questions to ponder as you take your journey:
– Are you dominant or submissive? Do you enjoy taking control in the bedroom or ceding it to your partner? Or maybe you're a switch, someone who likes both.
– What are your biggest fantasies? What's the common denominator in all of them? For example, if you dream of role-playing, are you most excited by the scenes, the characters or the costumes?
– What are you looking for in a partner? Do you dream of a gentle hand or a leather-clad giant? There are no wrong answers here; the most important thing is that you're honest with yourself and your sexual needs. If you don't know what you want, you can't go out and find it.
Set Boundaries
Rules are extremely important in certain scenarios. When you're traveling to the edge with a partner, you need to have complete faith and trust that they won't let you fall.
Safewords are the most common precaution. As the name implies, they're conversational shorthands that end the scene immediately when spoken aloud. Most people choose something unusual for their safeword so it won't accidentally slip out during intense play; "purple monkey" or "Mr. Tibbles" is unlikely to be screamed in the height of passion.
Other couples use a numbered or colored system to denote their comfort levels. For example, "yellow" might mean "slow down, this is getting intense" while "red" means "stop right this minute, I'm not comfortable with this any longer."
If you're setting up a specific scene, you might want to run through it verbally before anyone gets tied up. Ask questions like, "Is it okay if I pull your hair?" or "Should I wait for permission before I move my hands?"
You should also take the time to establish a list of no-nos with a potential partner. This is especially important when meeting or dating someone for the first time; you need to make clear exactly what is and isn't acceptable in your relationship. If you don't like to be scratched, say so right away. If you hate humiliation, warn them not to go there so they won't offend you in the middle of a scene. A simple conversation about limits can save you both time and frustration in the long run.
Never Stop Communicating
Last but certainly not least, you should understand that an interest in bondage, fetish and other kinks and alternative dating situations will never be stagnant. As you experiment with different things, your tastes will refine, evolve and even change completely. This is completely normal! But make sure that you always communicate your new needs to your partner and are willing to listen if their needs change as well.
This is just a quick guide to getting what you want out of it. Dating is tricky enough, but it can be especially difficult if you're imagining that nice girl across the cafe table all dolled up in latex. So use these tips and tricks to ensure that you're both on the same page when it comes to sex.
Oh, and don't rely on Fifty Shades of Grey for your education. Just don't do it.
Now that you know the basics, you're ready to get your kink on. You can begin with this list of fetish dating sites that comes with reviews, recommendations, and warnings.